Jose Mourinho had 13 youth teamers on hand.
Real Madrid trained a second straight day at Valdebebas. All available men attended the session, as well as the academy's Alex, Mosquera, Juanfran, Nacho, Jesus, Ivan, Morata, Denis, Mateos, Lucas, Casado, Pacheco and Rios.
Physical workouts took centre stage after mild warm-up and sprint exercises supervised by fitness trainer Rui Faria. Mourinho then had his men tackle sprints in pairs after a series of zig-zag sprints and stretching exercises.
Spanish video: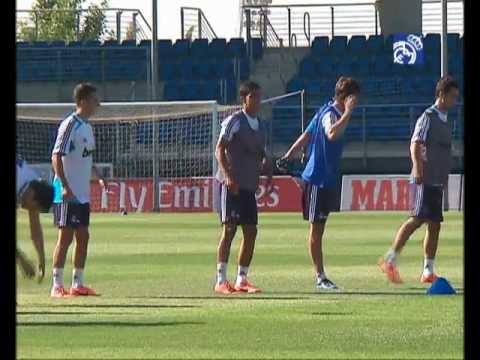 English video: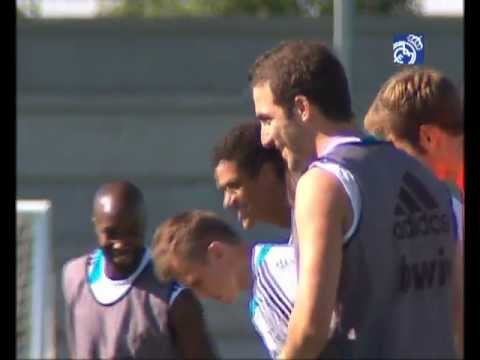 More: